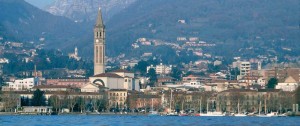 To book an appointment you can use the form.
Alternatively you can ring +39 0256566433
Booking online
To book online though this form follow the instructions:
1. TIPO DI VISITA select Prima Visita (1st consultation) or Controllo (follow up)
AMBULATORIO select LECCO as the place for your consultation
MEDICO select Dr Pili for your consultation
GIORNODA CUI SIETE DISPONIBILI  Select the date from which you can assess the consultation
Dr PILI usually has clinics on Saturday in the afternoon in Lecco from the 15:00 to the 18:00
AFTER FELLING UP THE FORM CLICK ON THE BLUE BOTTON TO GO TO THE NEXT PAGE

2. A CALENDAR WILL APPEAR
on the calendar select one of the dates highlighted in white, the squared hi lighted is the first available. If there are no dates on that month go to the next month. Following select the correct time to move to the next page.
3. DETTAGLI feel up your details an press  

You will receive an email to confirm we received your request followed by a confirmation (personally by Dr Pili). For the confirmation it might take up to a few hours or even days.
If you prefer you can book trough the phone ringing 00390256566433 and book with our english speaking secretaries.
THANK YOU FOR CHOOSING OUS ON LINE BOOKING FORM