Achondroplasia Treatment for limb lengthening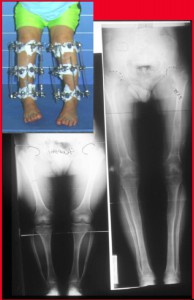 1) Tiba (legs) to improve hight and be able to reach higher objects, light switchers, elevator keyboards etc.
2) Humerus (upper limb) for better hygiene, reach the tap more easily etc.
3) Femur (tight) yo increase hight further and improve proportions
4) Available second lengthening to femur and tibia to further improve stature and proportions.
DO NOT HESITATE TO CONTACT US FOR FURTHER INFO